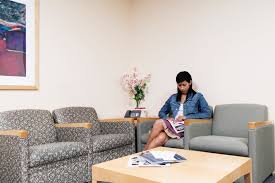 Privacy Matters
We continue to live in a world where seeking out mental health treatment may be viewed as a weakness. If you run into your boss at the dentist's office, you exchange pleasantries, assuming you like your boss. If you run into your boss in the waiting room of your psychiatrist, you often avoid one another. Sometimes, you even worry about your job security.
As a psychiatrist, I have had many patients over the years express a desire for added privacy or anonymity when calling to meet with me. Common are questions about privacy when parking, waiting in a waiting room, or upon leaving a session. While I have no wish to advance societal judgments, I do understand the real need for privacy.
Since beginning a telemedicine practice, I have been struck by the number of people who have sought my care noting that they would never feel comfortable going to a psychiatric office in person. Such patients voice privacy concerns as a reason they sought help via telemedicine. Then, there are the longstanding patients who often expressed worry about anonymity, and now comment how at ease they feel.
There have always been obvious pros and cons to telemedicine. This is one issue for patients I had not contemplated when beginning the practice. I'm happy to report that when it comes to privacy, telemedicine is an easy fix.