Dr. Brian Teliho is pioneering the advancement of telemedicine in psychiatry. He began using telemedicine with a few patients years ago, but he has now extended this form of treatment to much of his client base. The result has been astounding, as a surprising number have chosen this option and commented how much easier and more convenient it is for them to receive care.
Dr. Teliho is licensed to see patients anywhere in the states of Georgia and Hawaii, and he welcomes your first consultation. Click on the links for more information. If you are ready to schedule your first appointment, let's get started today!
---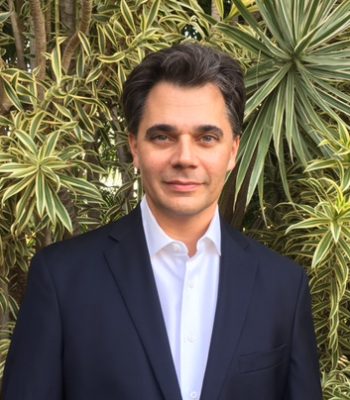 Dr. Teliho is a Board Certified psychiatrist with more than 20 years of experience in psychopharmacology, psychotherapy, and neuromodulation. He specializes in the treatment of depression, mania, anxiety, ADD/ADHD, and various forms of psychosis, such as schizophrenia. As a psychiatrist, he is able to recommend, prescribe, and monitor medications, or other forms of psychiatric treatment, when needed to aid in treatment tailored to each client's needs.
Consequently, whether you are struggling with mild anxieties or profound mood or thought disorders, he can provide a thorough evaluation and truly comprehensive care.
Dr. Teliho received his medical degree from the State University of New York's Health Science Center in Syracuse before completing his residency training at Emory University School of Medicine.
Artwork above by Vladimir Kush